Monday, April 19, 2004
Awake
We had a nice quiet evening 'at home' last night. Maybe we had some recovering to do! John made enchiladas for us all and then we settled down to a game of cards. Playing cards with friends has always been a symbol to me of a relaxed life. I haven't played cards with friends for years. We also had a visit from Dr. Glenn another Kayuba dive club buddy. He was driving from New York back home to Lake Worth ... he could use a break.
So, I was rested and wide awake this morning. Thought I'd prove to you that we really are at the beach .... I didn't get up early enough to catch the sunrise, but the clouds and sun cooperated to give me a pretty dramatic picture anyway.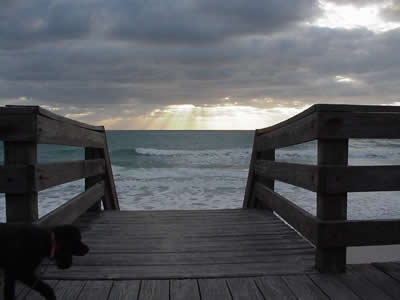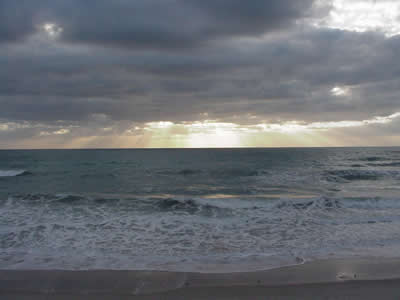 Odie can't go on the beach, but he can enjoy the view.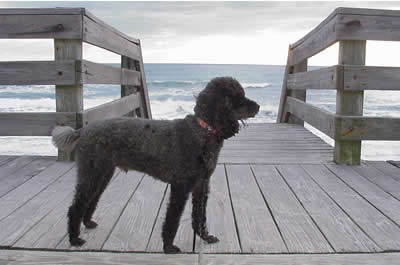 Ok, it's time for breakfast now. I believe there's eggs and bacon in the fridge ... yep ... Bye for now.
posted by Chris at 4/19/2004 08:06:00 AM
Links to this post:
0 Comments:
---