Tuesday, December 26, 2006
Christmas Day
It was a very warm day - even for Florida. We like that!
We got up at 6:30 and went with my Mom to see the sunrise at the beach.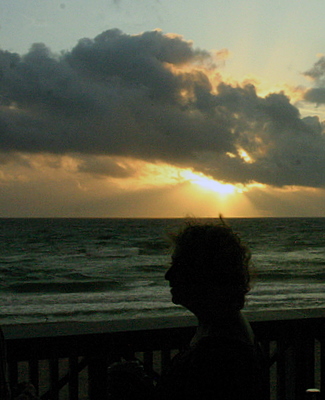 This has been tradition with a group of folks from our dive club for many years. A nice tradition.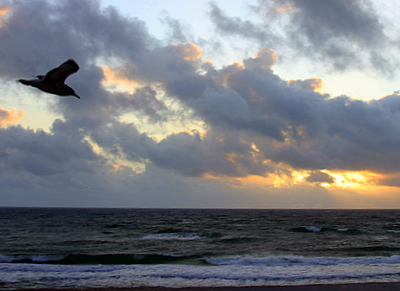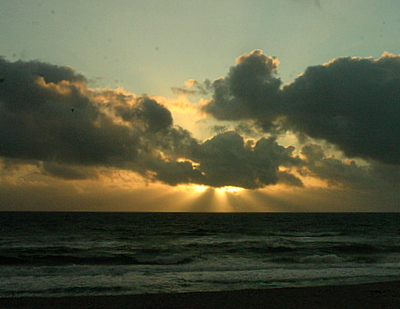 Then, in the afternoon, we went to Jim's sister's in West Palm Beach to share a 'Turducken' Christmas dinner with 4 generations!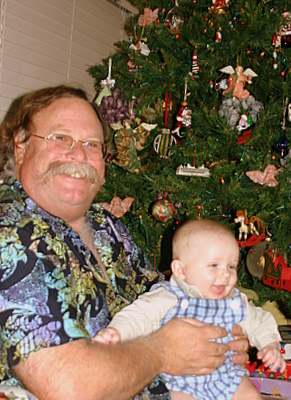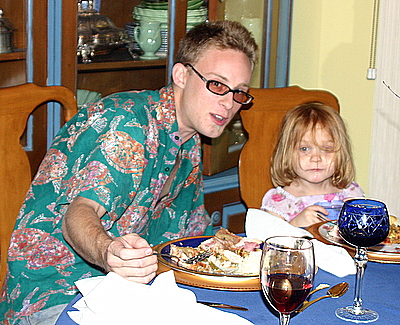 What's 'Turducken'? You might ask. That's TURkey, DUCK, chickEN. Amazing the work that must go into this thing. They take all the bones out of a turkey and lay it out flat. Then spread stuffing on top. They take all the bones out of a duck and lay it on next. Then more stuffing. Then a boned chicken. They it gets rolled back up into something resembling the original turkey. When it's cooked, you cut it like a cake and it has layers. Quite yummy.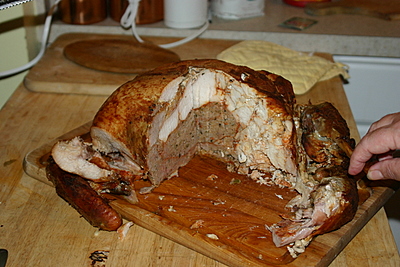 Then we drove 3 hours back to Peace River. Long day.
Today we just veg'd. Finished a couple books. Watched a movie.
posted by Chris at 12/26/2006 10:10:00 PM
Links to this post:
0 Comments:
---