Wednesday, December 20, 2006
Sittin' on the Bench of the Bank
The nature trail here at Peace River follows the river and there is a well-placed bench about in the middle where you can sit and watch the river go by. I took a couple hours yesterday and did just that. A beautiful, meditative afternoon.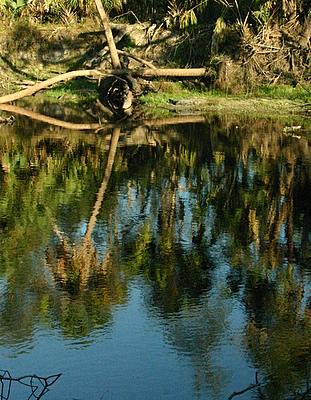 Odie came with me of course.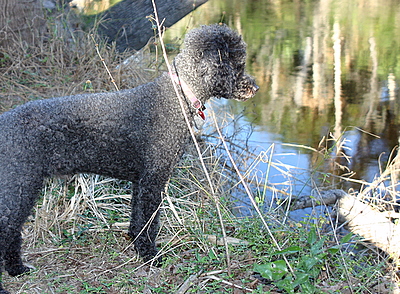 This guy was on the other bank, so we could watch him safely. He (or she) didn't move the whole 2 hours.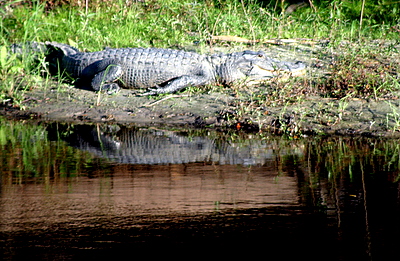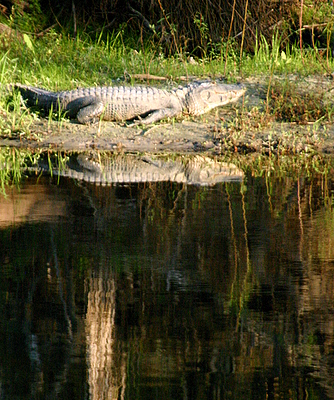 The turtles are more nervous. You had to be very quiet to keep them from splashing into the river.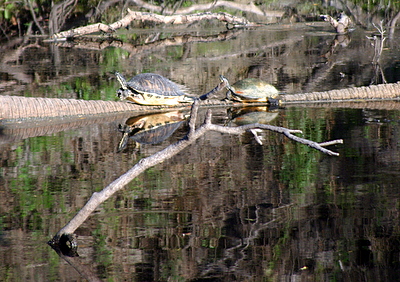 I just love reflections.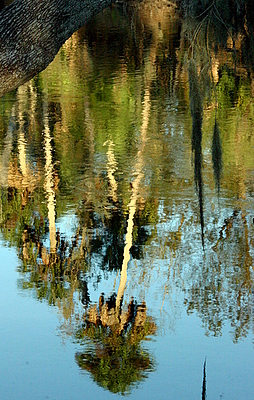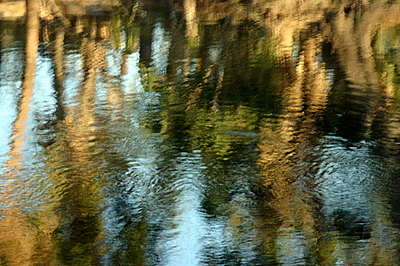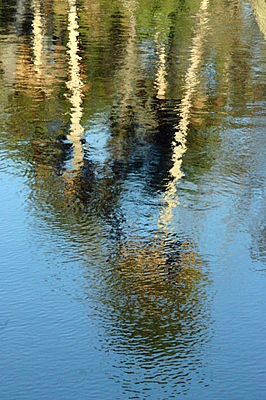 Now, here's a well-traveled cat!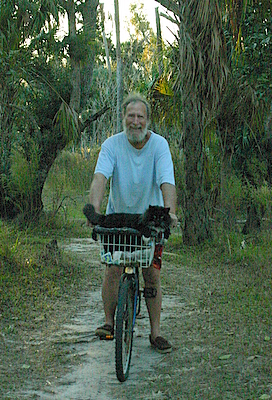 For more scenes from Peace River, check out this movie that Jim made with
Photo Story 3
. He's giving a
seminar
on using PhotoStory3 this week, so he's been practicin'! Click the picture below to play the movie. It takes a minute to load because it uses a different format than the videos I make. It's not too long though.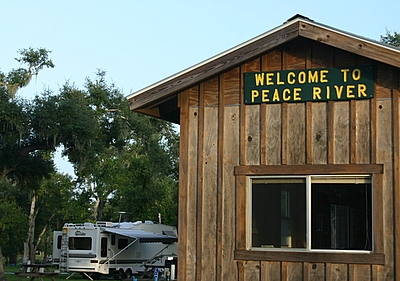 posted by Chris at 12/20/2006 10:04:00 AM
Links to this post:
2 Comments:
FABULOUS job with the "movie" Jim. I can certainly tell this is NOT your first attempt at using this program though. Very professional presentation. You'd better be careful--Debbie just might try to keep you year round!

I'm looking forward to my visit even more now that I've viewed your presentation (four times) and will probably return a few more times before I arrive the latter part of February. Just save me a space will ya?
Chris,

I'm not all that sure that gator is at a "safe" distance from you. Have you ever seen those guys MOVE?
---