Sunday, December 17, 2006
Solomons Castle
We decided on today to be tourists. About the only tourist attraction in the whole area is
Solomon's Castle
. We had visited when we were here in August, but they were closed. So, today, the four of us went. Me, Jim, my Dad, and Candy.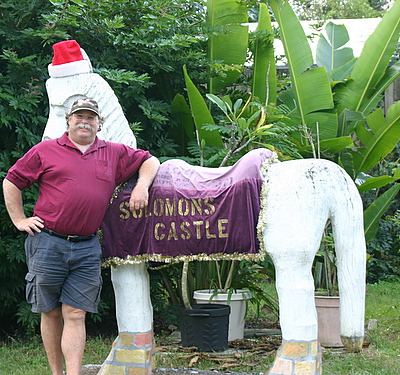 It really does look like a castle.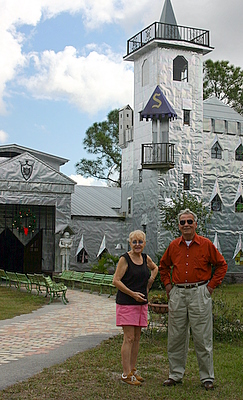 It's covered all over with shiny metal plates that used to be printing plates used by the local daily newspaper.
We took the tour for $10 each and saw hundreds of Howard Solomon's works of art. Everything he does uses 'recycled' materials. I especially liked the dragon.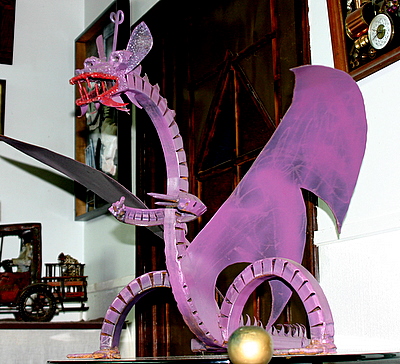 and this elephant.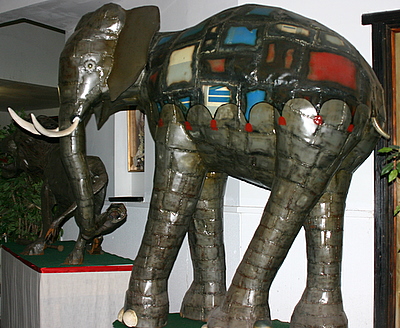 They also had a really good restaurant called the boat in the moat, since it was built to look like a boat and it had water all the way around.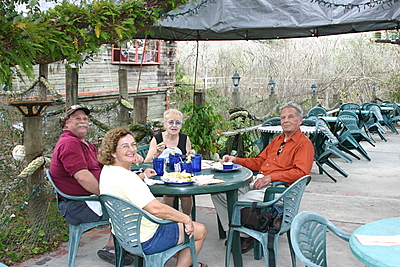 Here's the artist himself, Howard Solomon, with a recent piece of artwork in his shop.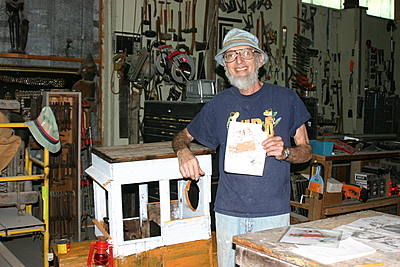 He still lives here with several of his family, all of whom work in the castle or the restaurant. There was wildlife too. I'm not sure which was scarier, the alligators in the 'moat', or this spider.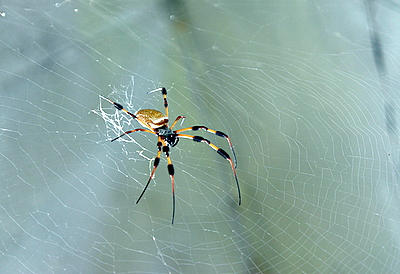 If you walk just a little ways on a dirt road, you get to the house which they are expanding to be a bed and breakfast. Quite a find, I'd say.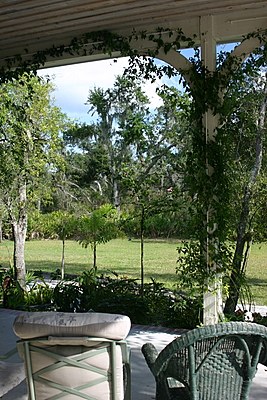 posted by Chris at 12/17/2006 05:33:00 PM
Links to this post:
0 Comments:
---