Wednesday, December 27, 2006
Water in the River
It looks like we picked a good time to be away from Peace River. The whole area was under Tornado watch most of the day on Christmas. To accomodate everyone for Christmas dinner, the park erected a big tent over part of the parking area. We expected to see that blown away when we got back, but it was still there. We were told that it was touch and go at a few points though.
They *did* get a lot of rain though, which means water in the river! The river has been too low to paddle so far this winter, but now it looks good. Here is the view of the river from our bench, just last week: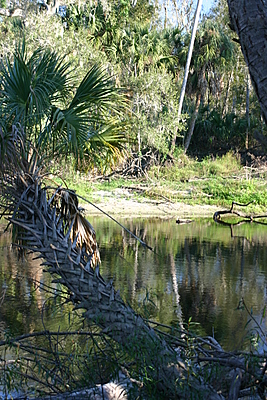 and, here is the same approximate spot today: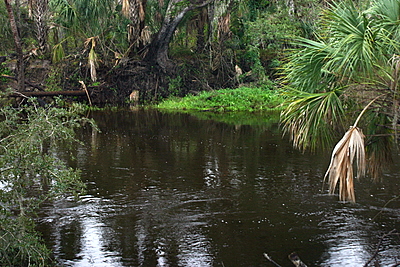 That water level will definitely 'float our boats'!
posted by Chris at 12/27/2006 09:23:00 AM
Links to this post:
0 Comments:
---