Wednesday, April 07, 2004
Campground Computer Heroes
For about 3 months now, I've been working on a brochure we can use to promote our services as we travel around to RV parks. I've always been a proponent of 'just in time' printing using our own printer. But, these brochures with our cool 'super hero' type logo really need color and I'm blown away by how much the color ink costs for our printer. We replenished it the other day and spent over $80!! So, I want to get some printed. Just 50 - 100 because you can be sure I'll want to change something once I start handing them out. Of course, I want them to be perfect before getting any printed, so I'm spending hours and hours and hours ...... I'd really like to get it done today!
We are still in a bit of an identity crisis. We've been Guld Systems, Inc. for about 3 years, and that will always be our company name. Here's that logo: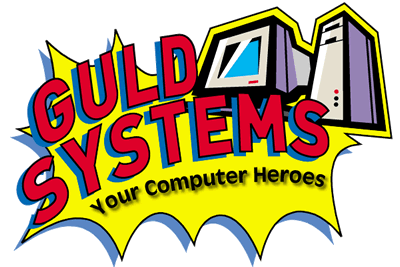 But, once we're actually on the road (7 days now! Oh Boy!) we want something a little more meaningful. Campground Computer Heroes is what we want to use: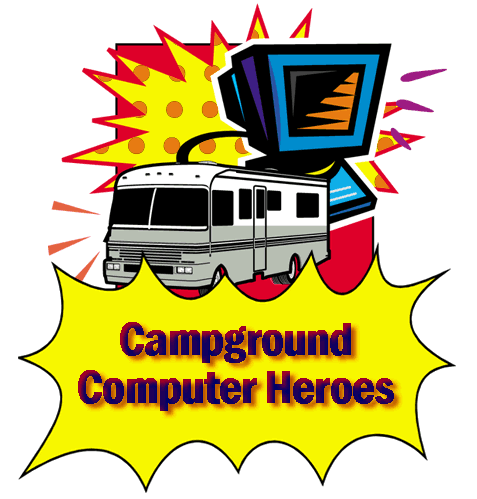 We have also come up with a couple of specific 'products' that we think will sell to people in RV parks, and that we can do in the short time available.
1. Computer Tuneups: where Jim will perform some important, basic maintenance procedures on people's laptops.
2. 'Web Identity Package': where I will set someone up with their own 1-page website, custom email and weblog (like the one you're reading!). This is actually something I can do without ever meeting the person. But, if they're in the same RV park, I can sit with them and show them how to use it once it's done.
So, here's the brochure in an Acrobat file (it's meant to be printed as a tri-fold), I'd love to get some feedback. If you have any thoughts, please send me some email at
chris@campgroundcomputerheroes.com
CCHeroes 2004.pdf
posted by Chris at 4/07/2004 12:25:00 PM
Links to this post:
0 Comments:
---