Friday, April 16, 2004
OH BOY!!
We're really on the road, and we don't have to be back any time soon. We left Fort Lauderdale today about 2pm. Here's a photo of the rig hooked up to the car getting ready to go.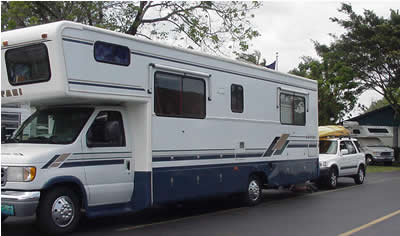 Then, after a couple hours on the road, we both got calls from clients needing some computer help. So we looked for a rest stop and raised our satellite dish to get connected to the Internet! Cool. While we were connected, I just had to do a little post here. Gotta go now. More later!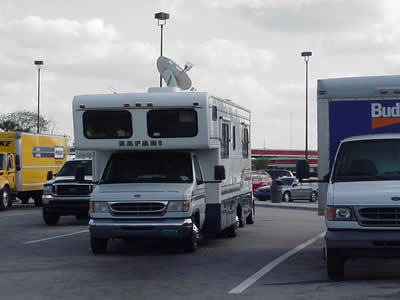 posted by Chris at 4/16/2004 08:20:00 PM
---