Thursday, April 29, 2004
Way down upon the Suwannee River. That is where we are. Suwannee Valley Campground near the Stephen Foster Memorial. The river is way down, too. The banks were so steep, the campground devised a canoe/kayak delivery system to the beach. Tie the line to the boat and let gravity do the rest. Hauling it back up is the real work, but it works!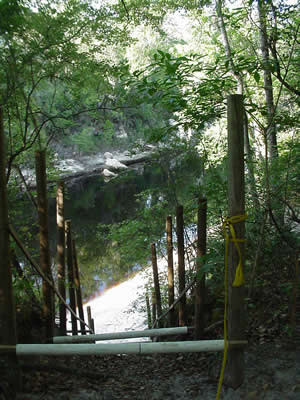 The river is still beautiful. Odie enjoys the ride.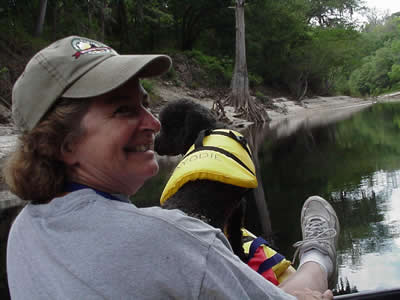 Leaving Florida tomorrow. Not far to Georgia, now.
posted by Jim at 4/29/2004 07:31:00 PM
Links to this post:
0 Comments:
---