Friday, April 23, 2004
We are in Elite Resorts at Salt Springs. Many thanks to Tom and Candy for the wonderful hospitality. We got out of there about 1:30 and in here about 4. We didn't even hook up when we got to the spot, too many trees. So we cruised over to the parking lot and put up the dish.
I'm getting used to towing the Honda. I hardly feel it back there. No problems. We stopped at a couple of potential Coach parks on the way to Chris' dad's place near Dunnellon.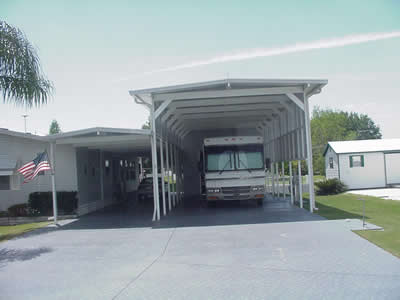 .
I saw a couple of DirecWay dishes in that park. Seems Coach Connect would be a perfect fit. All the lots are privately owned. A shared system put in by the association would save lots of $.
I'm getting a better idea of what parks need for WiFi to work. Parks in Florida are pretty much clearing out after the winter season. It's no problem to find space in parks that were overbooked just three weeks ago. I hear that requests for WiFi are increasing. Both from park owners and RVers.
While we were at Tom's, we cleaned the coach. Wow, it looks good!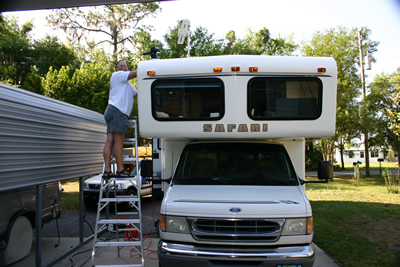 posted by Jim at 4/23/2004 05:45:00 PM
---