Monday, May 24, 2004
Danny and Judy's
Danny is Jim's brother-in-law by his first wife. Danny and Judy have been married 30 years. If you think you're rereading yesterday's post, nope, it's true - this is the second 30 year happy marriage I've written about. Isn't that nice to know it's possible?!
They built this house when they first got married. Both Casey and Erin were born here. You can tell that they take pride in every detail. Here's Judy on the phone. Take a look at this phone ... it actually is a pushbutton, but the buttons are arranged around the dial.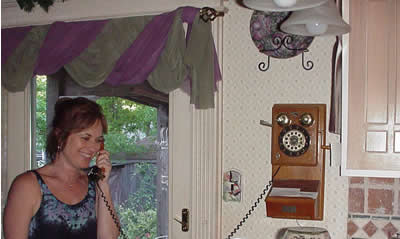 When the kids are gone .. I think this could be a great B&B! Here's the living room with Casey, Danny and Jim.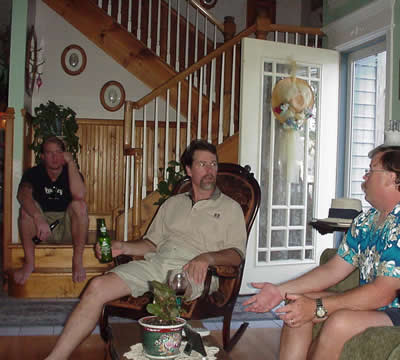 And, here's the outside of the house.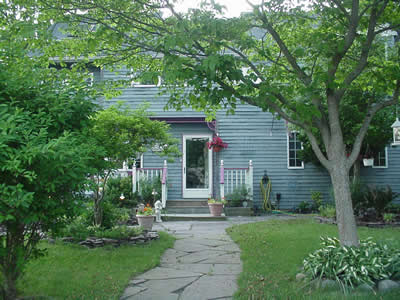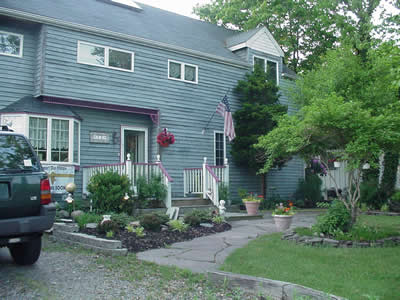 Here's Erin
And, here's Judy with Erin's friend Michael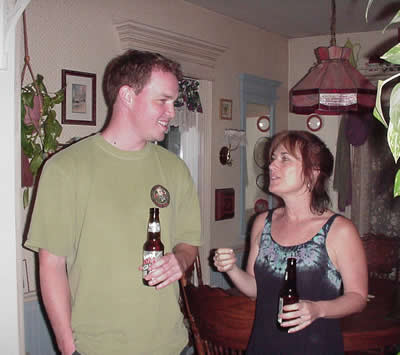 posted by Chris at 5/24/2004 03:30:00 PM
Links to this post:
0 Comments:
---