Sunday, May 09, 2004
Outer Banks Ferry
We are in
Cape Hatteras National Seashore
. Doesn't this map look cool? (the 787 represents our satellite dish, you can see our current position anytime with the link at the left)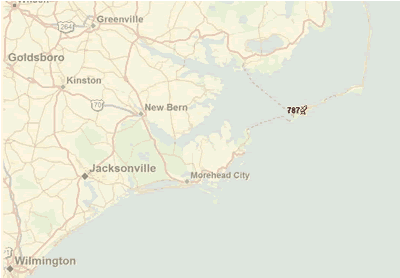 We took a 2 hour ferry ride to get here. We thought we'd miss the 9:30am ferry cuz we didn't get there till about 9:40. An attendant ran out to meet us and said, "you want to get on this ferry?" Yep! Ok, let's go! We gave them a credit card for the $40 fee, they gave us a ticket and waved us on. We drove on and the ferry pulled away from the dock! We do lead a charmed life.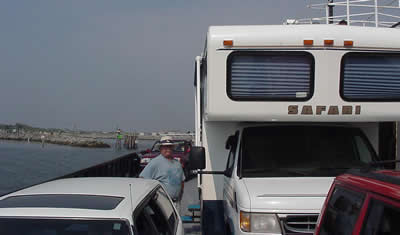 Wandering around the ferry, Jim met some people from Asheville who were coming over to the island for a friend's wedding. They gave us each a bloody mary, and we invited them in the Motorhome to party. Nice people! Meet our new friends, Jason, Amy and Tamara: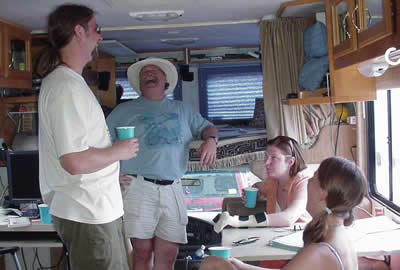 I love the idea that I have the same bedroom everywhere I go - but I have different views out the window. Whaddaya think of this view?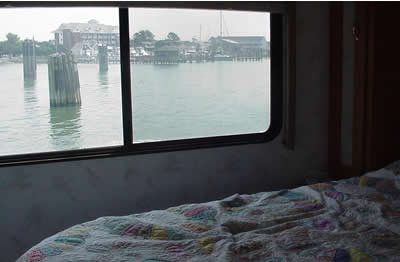 The destination for the ferry is a town called Ocracoke. In addition to having a fascinating history of shipwrecks and life-saving, Ocracoke played a role in the Civil war too.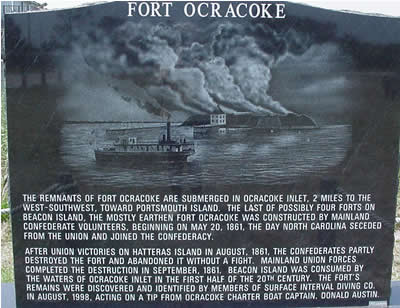 Facts and Stats:
Current Park:
Cape Hatteras National Park, Ocracoke campground
Site cost per night:
$20
Nights at last camp:
1
Travel time:
5 hours
Miles:
76 (not including ferry)
Weather:
Gorgeous - 80 degrees with cool breeze - not a cloud in the sky
Here's our current campsite. Jim took this picture while standing on top of the dunes, looking west. Right behind him is the beach and the ocean.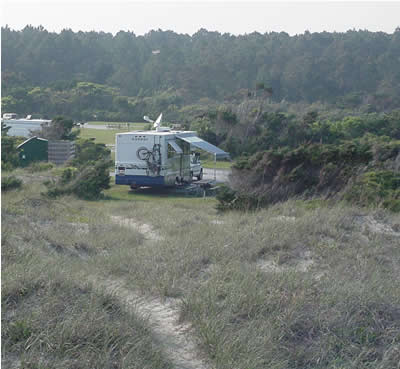 posted by Chris at 5/09/2004 05:12:00 PM
---