Tuesday, May 25, 2004
Paddle in the Bay
The bay was so calm this morning, we couldn't resist. So, we grabbed a couple of Jimmy's kayaks and went for a paddle. Look close in the background and you can see our motorhome on the beach.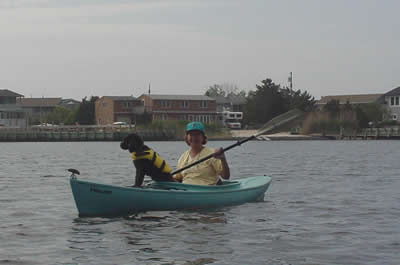 We paddled north on the Bay to the jobsite where Jimmy is renovating a house. Anyone involved in home building or renovating around here is as busy as can be. For the last three years they've been saying 'recession? what recession?'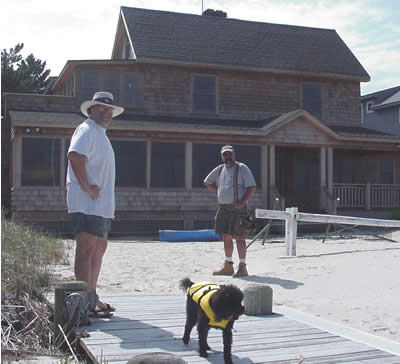 How would you like to have this for your backyard?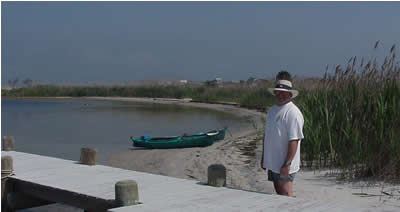 Then, we paddled back. Kayodie had a great time! He's still dry in the first picture, but it didn't take long before he was in the water. Hey! there's no alligators around here - so, let him swim. His cute little life jacket has a very handy handle to pick him up with and put him back in the boat.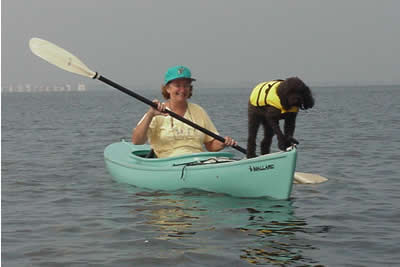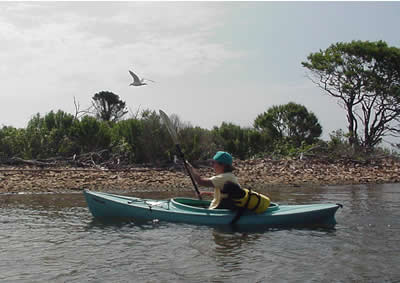 posted by Chris at 5/25/2004 04:51:00 PM
Links to this post:
1 Comments:
Just trying out the new comment feature on the blog. I realized that in all my years on the island, this was the first time I ever paddled on the bay. I have been above and below the bay in or on all sorts of watercraft. Add kayaking to the list.
---