Friday, May 21, 2004
Rainy Day
It didn't just rain. It was thunder and lightening.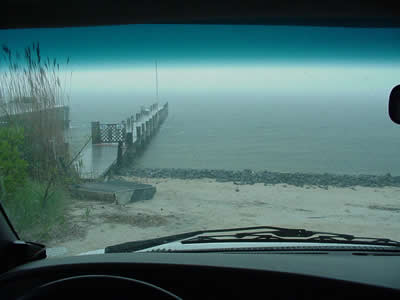 It was OK - I had plenty of computer work to do. Kind of a frustating day actually. If you've ever done computer programming and spent hours tracking down a bug, you understand. If not, then how about when you're balancing a bank statement and spend all day finding that 14 cent discrepancy. aaaaarrrrgghhh
But, it cleared up nicely for cooking chicken on the grill in the evening.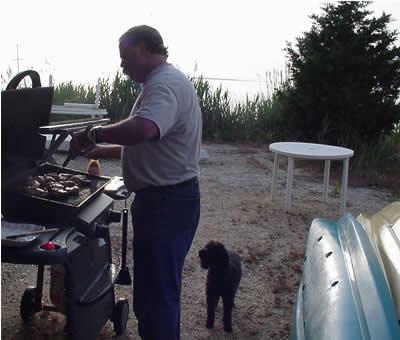 For our Long Beach Island friends and family reading this blog, here's a few familiar faces:
David at Southwick's Marina: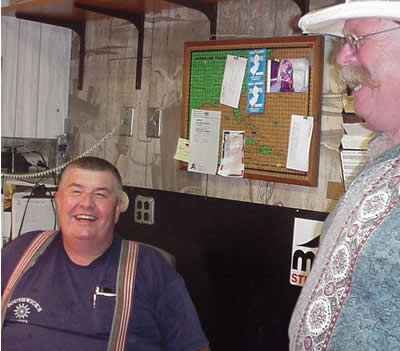 Donny at Southwick's Marina: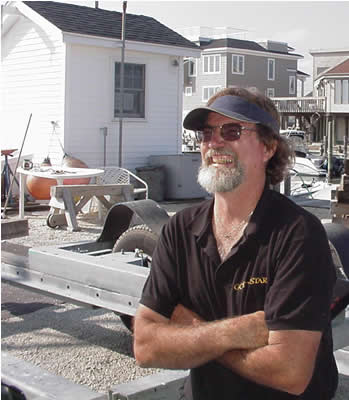 This is Danny - Jim's brother-in-law by his first marriage: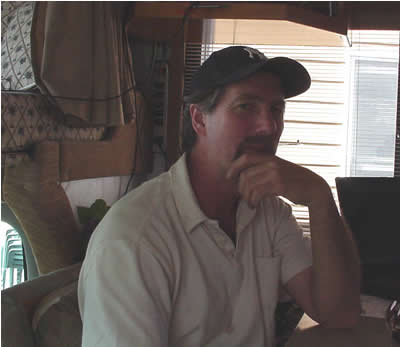 And, here's Danny's son, Casey. After leaving us, Casey said he was going surfing. I said, but the water's about 55 degrees!! He said, yeah ... it's getting warm!! This guy goes surfing all year round. He said there have been times that he's been surfing with snow blowing in his face.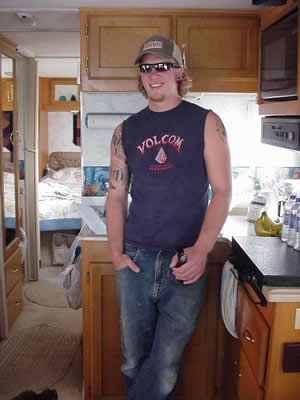 posted by Chris at 5/21/2004 11:46:00 PM
Links to this post:
0 Comments:
---