Wednesday, May 26, 2004
Toastmasters
Just to prove that Jim does have a tie, we got dressed up to attend the Tom's River Toastmasters club.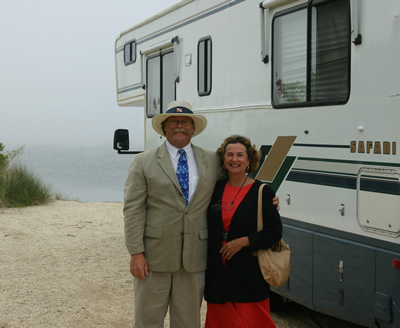 One of our regular activities when we lived in Fort Lauderdale was going to our Toastmaster's club. We belong to
EarlyBird Toasmasters #3659
of Fort Lauderdale. Both Jim and I have belonged for many years and have given many, many speeches.
Here's
the weblog entry from our last EarlyBird meeting. We love Toastmasters and promised to visit other clubs as we traveled around. All clubs welcome guests, and, this one was no exception. In fact, they welcomed us so heartily, that they asked us to volunteer for the positions of Toastmaster and General Evaluator! For you non-Toastmasters out there, that basically means we ran the meeting! Thanks to the training we've had in years of Toastmastering, I'd say we did a fine job. And it was great fun getting to know some nice local folks.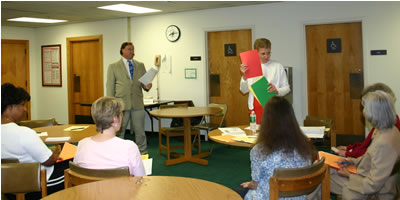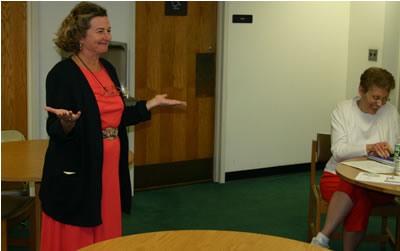 posted by Chris at 5/26/2004 09:17:00 AM
Links to this post:
1 Comments:
Taking over the toastmasters meeting in minutes, the confident couple progress through yet another daring adventure. All the while the omniscient, innocent looking little poodle overlooks nothing from his obedient stance of loyalty. ...and the story goes on... :)
---