Saturday, May 29, 2004
Visitors from Florida
What a trip! Here we are 'living' in Long Beach Island, and Jo Ellen and Bob come to visit from Florida for the Memorial day weekend. Jo Ellen is Jim's ex-wife, part of our extended family. She also grew up here and has lots of family. She and Jim used to be snowbirds - running the Pumpernickel restaurant here on the island during the summer and spending winters in Florida.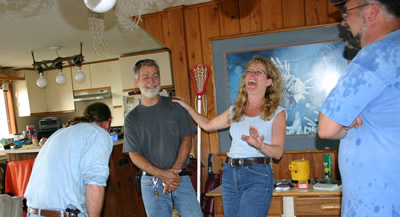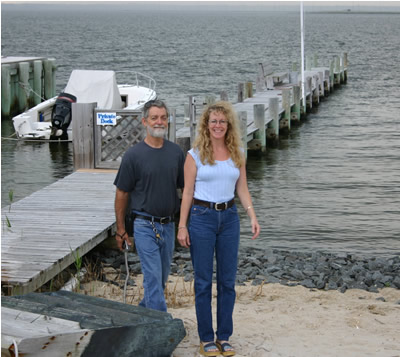 Here's Jo with her brother Steve: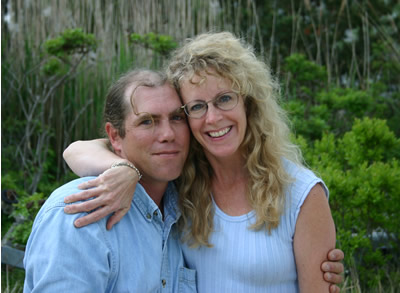 Goin' Fishin'
After the visit, Jim and Jimmy decided to go fishing. I said 'no, thanx'. A little alone time watching the sunset sounded great to me. So I waved goodbye and sent my men off to catch dinner. I didn't really expect dinner - I knew I had a nice can of soup that would be just fine.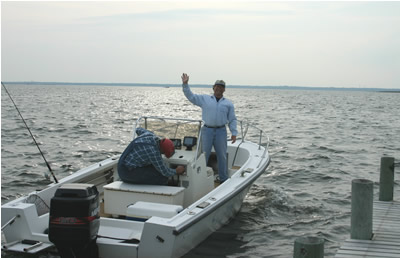 Odie waves goodbye too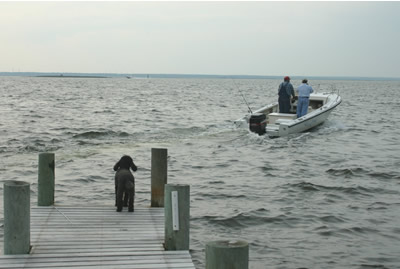 I enjoyed a gorgeous sunset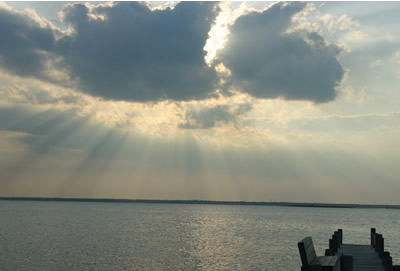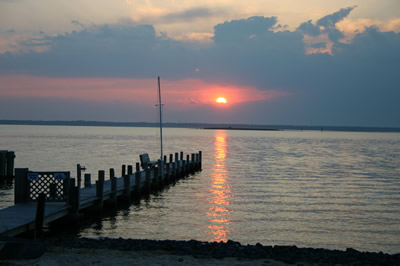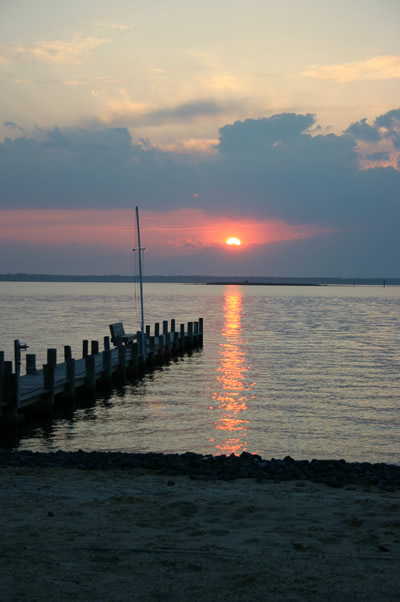 Then, whaddaya know ... as Jim says, they didn't go fishin', they went catchin'!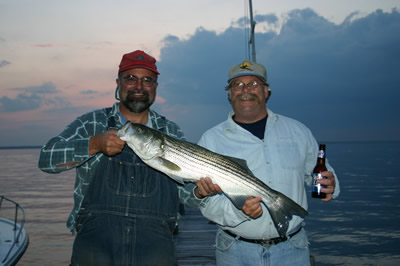 That was the biggest fish, but not the only one. So, they had a good time. And, we had a good dinner. The big striped bass fed all three of us with some leftover.
Oh boy, I've been waiting for an opportunity to post a copy of an old photograph. This seems like a good segue because this photo is of another famous 'catch'. You see, Jim and Jimmy know each other because they got started in scuba diving together. Jim got certified in 1974 and met Jimmy who was already certified. They would go diving on the wrecks in the waters off Long Beach Island and they would get
real
lobster. The kind with claws. They're a lot bigger than the clawless 'spiny lobster' that we get in Florida. A few of them formed a club they called the "Mobby Lobster" club and this photo, taken in July 1984, shows the members of the club all holding a lobster. All but one of these lobsters were caught by Jimmy in one dive. Later note: I thought it was obvious, but others have told me they can't tell which ones are Jim and Jimmy. Jim is on the far right and Jimmy is in the middle, 3d from the left.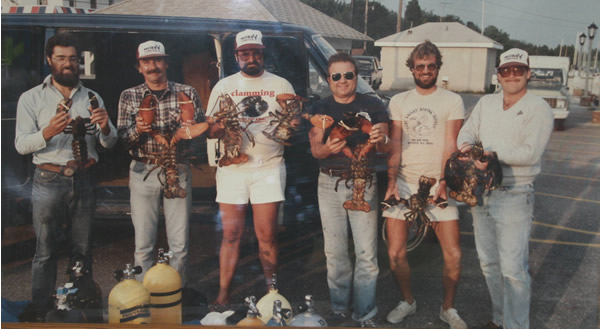 posted by Chris at 5/29/2004 10:09:00 AM
Links to this post:
0 Comments:
---