Sunday, May 23, 2004
Walk on the Beach
What a gorgeous day. These fences are all over the place and the planting in an attempt to keep the dunes in tact. Jim says he remembers many boy scout outings where their job was to plant plugs of grass in the dunes.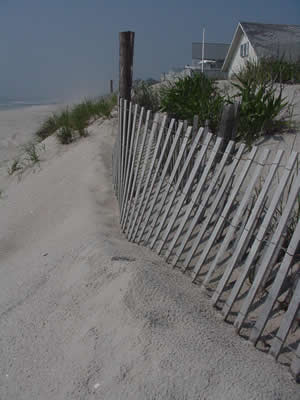 Apparently this is about the best surfing on the whole East Coast, ooops, or should I say "Shore"?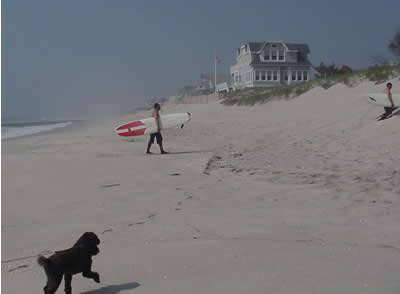 And, these jetties are placed at about 1 block intervals all up and down the beach. I wonder how much they really help in keeping the sand here? Notice the sand level on either side of the jetty.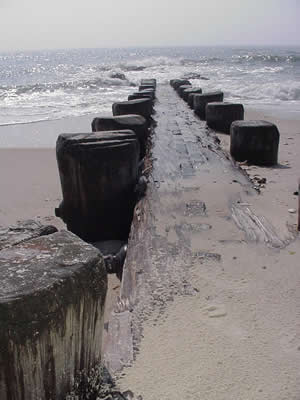 Jim and I figured we could make a little extra cash by renting Odie out to single guys who want to meet girls on the beach ...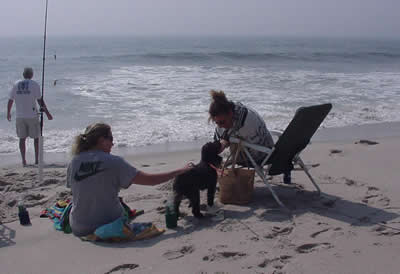 posted by Chris at 5/23/2004 03:16:00 PM
Links to this post:
1 Comments:
Just testing how this works
---