Sunday, July 04, 2004
Happy 4th of July!
6 years ago today, Jim and I got married ... we both agree it's the best decision we've ever made! We got married on a chartered water taxi in Fort Lauderdale, and we've made sure to do something memorable each year since on our anniversary.
1st anniversary: scuba diving on Sangalaki, an island near Borneo (thanx Mom!)
2d anniversary: watching fireworks off the pier from our kayaks
3d anniversary: repeat of #2
4th anniversary: at great friends' home on mountainside near Lake Tahoe
5th anniversary: twilight scuba dive in Fort Lauderdale, then watching fireworks later from the boat, with Mom and Kayuba dive club!
This year, we had hoped to be at the fireworks display at Mt. Rushmore, but the timing wasn't quite right. We woke up this morning in this beautiful site.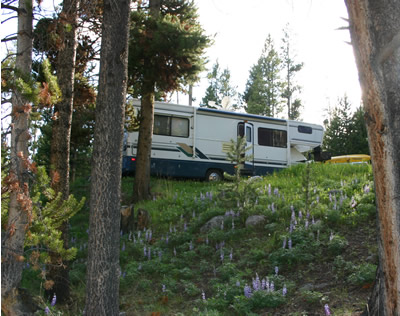 Then took a walk in the woods.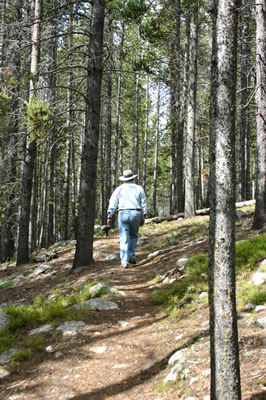 Look at the earrings Jim got me for an anniversary present. They are porcelain feathers with a buffalo painted on them. Cool.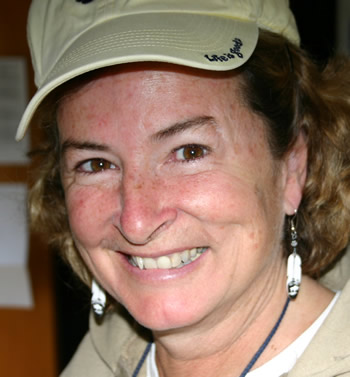 And our next stop today is Thermopolis and
Hot Springs State Park
. I've always loved hot springs. From
Liard hot springs
on the Alaska highway to
Hot creek
in California, I've visited a lot of them. Thought I might write a book at one point, but I never did. This will actually be the first hot springs for Jim and me together. One of our favorite places in Florida is
Warm Mineral Springs
, but that is less than 100 degrees, we liked to keep our hot tub at 104 - which is exactly the temperature that Hot Springs Park is supposed to be! After waking up to 42 degrees outside. We're looking forward to the hot water.
Wish us luck, we have no reservations and this is the 4th. Hope you all have a great day too!
posted by Chris at 7/04/2004 12:34:00 PM
Links to this post:
1 Comments:
A
---