Sunday, May 08, 2005
Sometimes you want a cow pasture
Sometimes you don't want to be in a beautiful place where there is lots of cool stuff to see and do.
Sometimes you don't want to be where there are all sorts of nice people to meet and help with their computers.
Sometimes you don't want anyone to know you're there.
Sometimes you don't want to be expected to do anything.
Sometimes you want a cow pasture.
We found this Passport America park that is basically a cow pasture with hookups.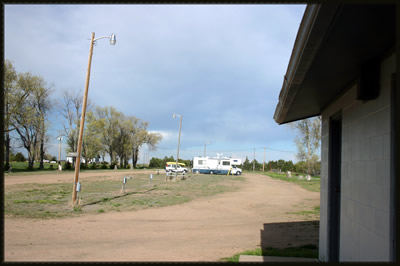 Another view, from the cow's perspective.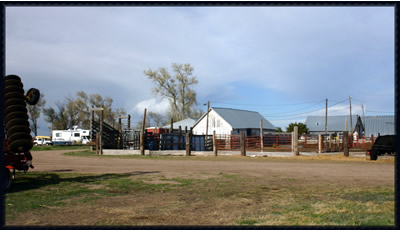 Payment for this park is on the Honor System. Gotta say - this is the first time we've seen this.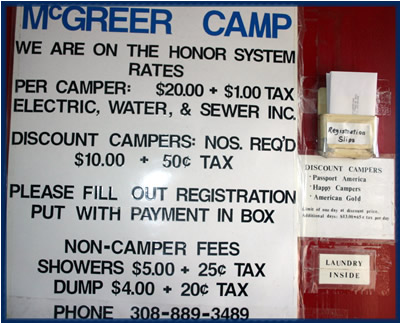 It sure is true though. We're on our third day here and this is the closest thing we've seen to a proprietor: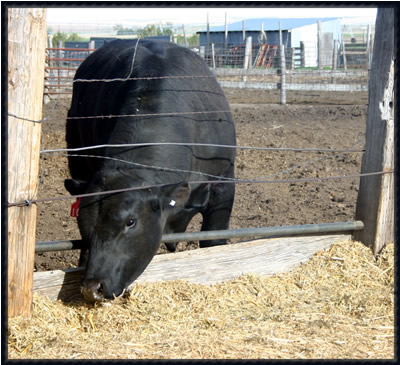 Parking in a cow pasture gives us time to catch up. Catch up with our thoughts. Catch up with R&R - reading and riting. Although it's impossible to catch up with computer work, we've gotten some items done that have been on the list for quite a while.
When there is no concern for privacy, we can leave the windshield cover off. It's so wonderful to see the sun streaming in. Odie is delighted to find a sunny spot on the driver's seat.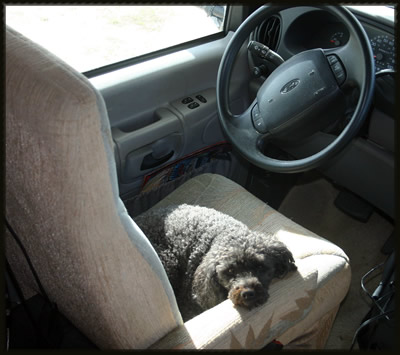 The sunshine also makes for a delightful office.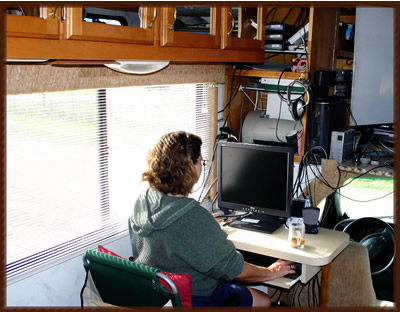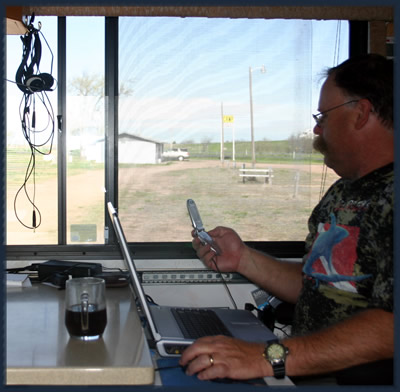 Notice the wire hanging down from Jim's cell phone. That goes to an external antenna. One problem with cow pastures ... most of them don't have real good cell service! Even though we're right on Interstate 70. Thank goodness for external antennas! Next, we'll try our outdoor WiFi antenna to try to get the free Hotspot from the truck stop on the other side of the highway. Stay tuned ...
posted by Chris at 5/08/2005 09:25:00 AM
Links to this post:
1 Comments:
HONOR SYSTEM?
Apparently you haven't stayed at many National & State parks have you? There is even a KOA in South Dakota on the "honor system" at least in the winter time!

BTW I like your new skin you're using!
---