Sunday, July 03, 2005
Kayuba!
Our Kayak Diving club -
Kayuba
- had it's July 4 picnic today. (yeah, I know it's July 3 - so we get to go to another July 4 party tomorrow!)
First I gotta show you a photo from the night before with a beautiful sky. This is a view from our campsite at Easterlin Park.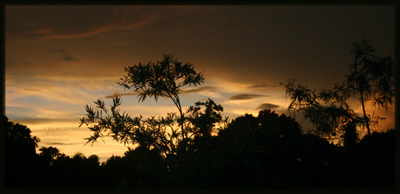 Ok, so, here's this morning's gathering: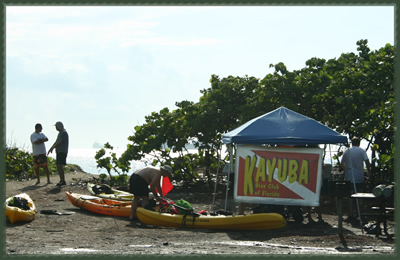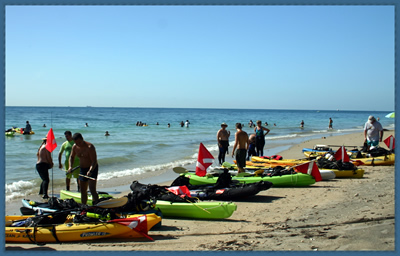 A view from the picnic spot looking north shows that we're right beside Port Everglades. Kayaks and cruise ships sharing the same ocean.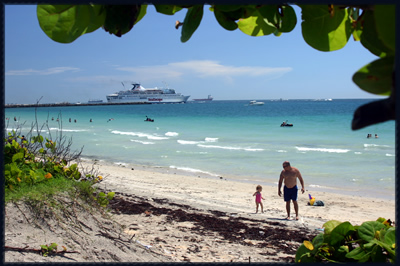 And snakes, picnicers and kayakers sharing the same beach!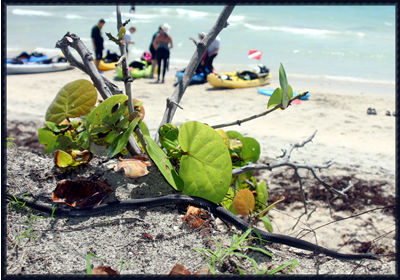 What was SO exciting to us, other than
any
opportunity to go Kayak diving, was the fact that our RVing friends Lynne and John are visiting. They got scuba certified last year in the springs of northern Florida, so this will be their first time in the ocean - let alone diving from a kayak! They're Ready!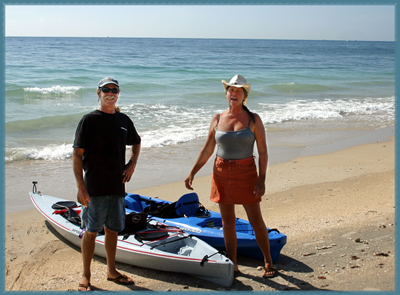 Here's the 4 of us paddling out. Y'know, this is just another kind of RV (recreational vehicle).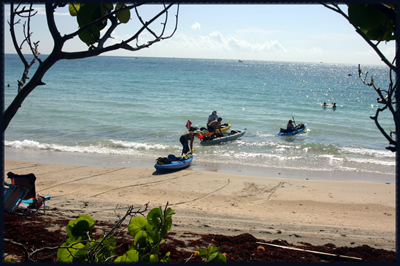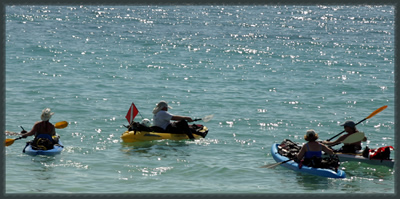 As it turned out, I had a minor equipment malfunction (blown o-ring) so, I ended up snorkeling and we had to stay in pretty shallow water. Lynne and John did great - like they were the 25 year pros and I was the novice. The water was calm and warm and the sunshine was beautiful, just paddling and swimming was great. But, we hope to take them to the real 'Kayuba Reef' on Tuesday to see some real diving with corals and fish and eels more pretty stuff.
*Thanx to Mom and Emily for for taking some of the above photos with my camera while I was out paddling.*
posted by Chris at 7/03/2005 05:56:00 PM
Links to this post:
0 Comments:
---