Monday, October 10, 2005
A family weekend
We were invited to a birthday party on Saturday night. Frank's Dad, Frank Sr., celebrated his birthday with a family gathering. Three generations were there. We're so lucky to have an Austin Family! And, a great family it is too. Where's Norman Rockwell when you need him?
Here's the youngest, Brandon. Yes, that's a boy. Hey! Do you think you could cut off those beautiful curls if he was yours?!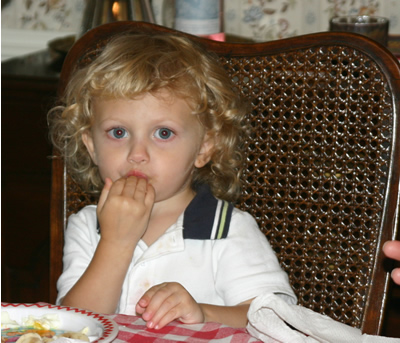 And a yummy Brazilian dinner by Carol (she lived there once). That's black beans and rice with homemade salsa and a fried egg and a dark green leafy vegetable that I can't remember the name. And a slice of mango. It was wonderful.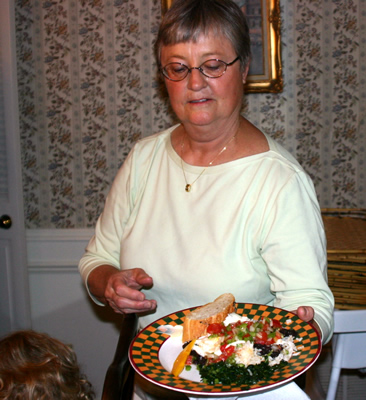 Here's Grandpa reading his card from granddaughter Emily.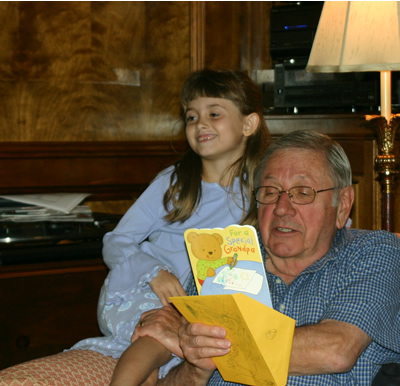 A great evening. Thanx so much for including us Frank and Frank!
Then Sunday, we paid some attention to our own family and got Odie a haircut! Do you think he needed it? Ohhh, poor scruffy Odie.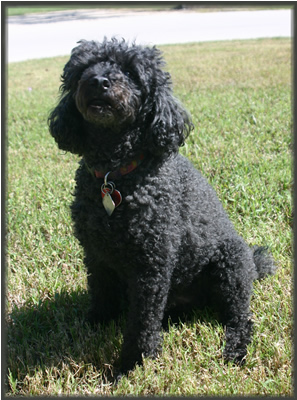 Doesn't he look better after his PetSmart haircut? And, he feels so much better too.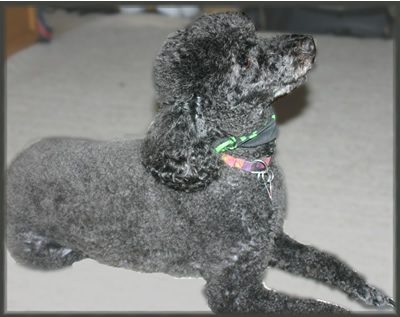 posted by Chris at 10/10/2005 11:40:00 PM
Links to this post:
1 Comments:
Black beans and rice with homemade salsa and a fried egg. Probably a dumb question--but did Carol have any leftovers? Remember, I'll be seeing you in about 10 days and I'd even invite myself for dinner--YUMMM, sure looks G-O-O-D! (I'd even pay for the ingredients)!
---