Friday, August 25, 2006
Morning Paddle
Instead of our morning walk this morning we took a morning paddle!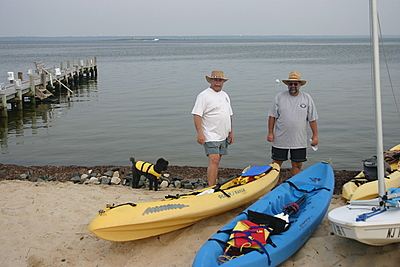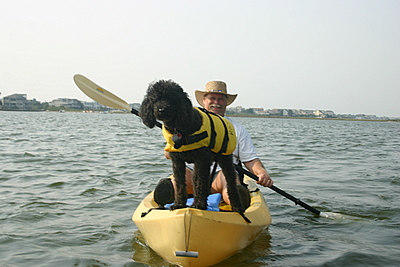 This is when our mild-mannered poodle turns into ....
TA DAAAAAAA
*Kayodie*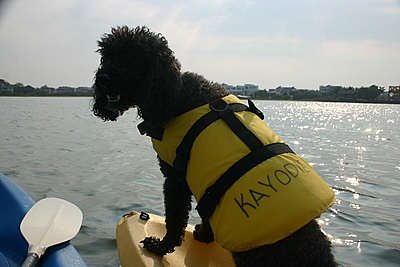 What fun. Today was a first ... he stood in his figurehead position for the entire paddle (about an hour) and didn't fall off once. He made it all the way back to shore and jumped off the kayak just as dry as can be.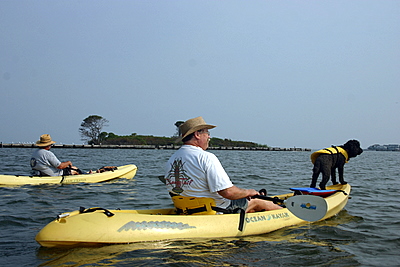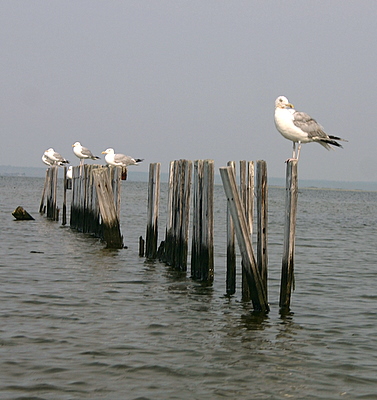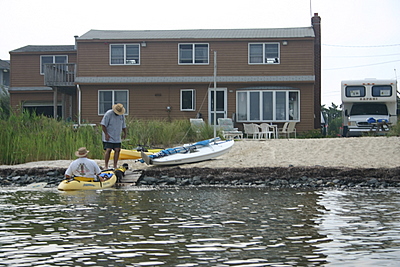 Ok, it's almost noon. Time to get to work. I promised my client a phone call at 4 today to review my progress on their database project. hmmmmm, noon to 4. I'd say that's a perfect work schedule!
posted by Chris at 8/25/2006 11:29:00 AM
3 Comments:
ODIE....Are you sure you are a POODLE? I think you've got your "keepers" fooled! Never heard of your breed standing still in the same place for more than a couple MINUTES...an HOUR...NO WAY!
Odie you kept dry on your kayak paddle but did your ship mate keep dry also?

How do they get in and out of that little boat?

enjoy your traveles.

CL
---