Wednesday, December 06, 2006
Bike ride, Friends, Florida Gulf Coast
Andy and Diane
are RVing around Florida and stayed at a
cute little RV
park on the Gulf Coast yesterday. They're just a little over an hour away from us, so we decided to go visit and explore a little.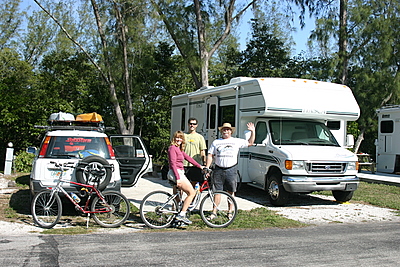 Pretty spot. Take a look at the dock they have in their backyard.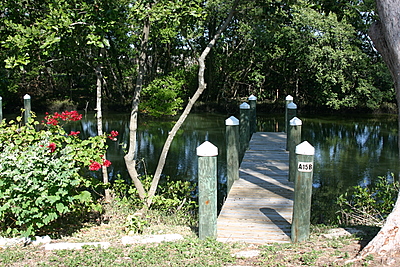 But, the reason they chose this park over others in the area is because of the free WiFi. Interesting ... after location, WiFi is their number 1 priority for a place to park. You know you're going to get some exercise when you visit Andy and Diane. They bike, hike and kayak everywhere they go. Ok - let's bike ride to lunch!
oooh - nice spot.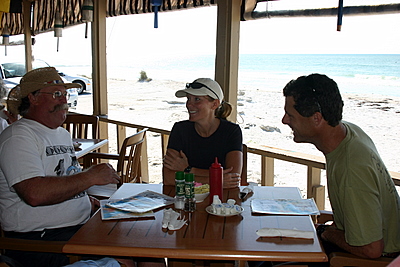 and we even got to watch dolphins playing right offshore.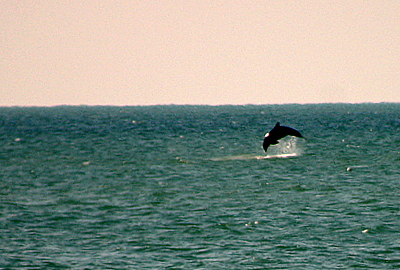 Then we got back on the bikes for a little while. Till we got thirsty for a beer anyway :-) Now, where is that outdoor bar?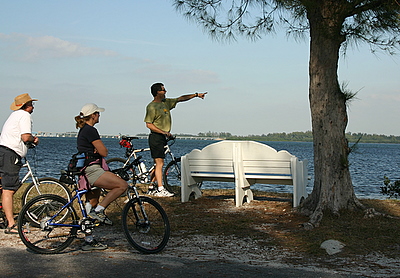 It takes a while to find your way with these kind of signs!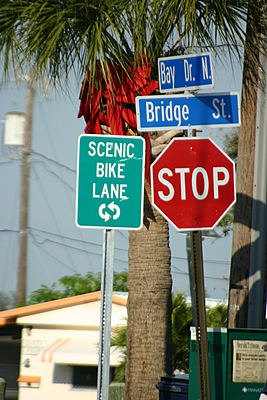 There's just something so "Don't Worry Be Happy" about the shop colors here y'know.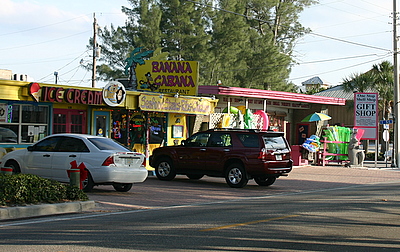 And the white sand on the beach is remarkable. It was a gorgeous day.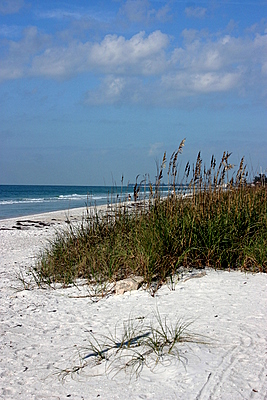 This is a sand sculpture!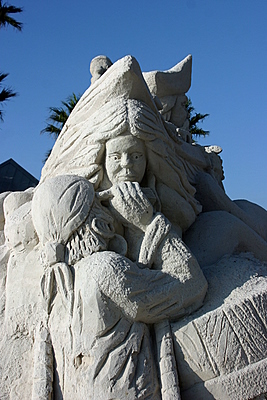 posted by Chris at 12/06/2006 08:26:00 AM
2 Comments:
These photos are amazing. Love the one of the bridge. That is just too cute!
You got a picture of the dolphins?!?! I guess persistance does pay off - Chris sat at the lunch table with her camera to her eye for minutes on end. Good job!
---