Saturday, May 21, 2005
We're Baaaaaaaack
Our original plan, after visiting Nebraska, was to head south to Texas. But, as we looked at the calendar and we looked at the map, it started making a lot more sense to visit some of the Coach Connect RV parks that were further north. They are just coming into their season, and would benefit more from our WiFi training and support.
SO ...
From Nebraska, we're going to Wisconsin, Indiana, Pennsylvania, New Jersey and North Carolina, on our way to Florida and scuba diving in July and August.
When we headed east on Interstate 80, it didn't take long to go thru
'The Arch'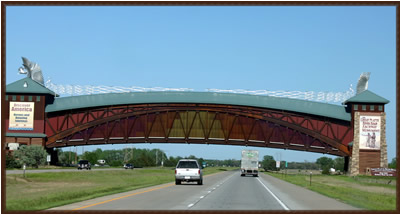 Then, the logical place to stay one night would be Prairie Oasis RV where we stayed a
year ago
! Cool. A first! The first time we've returned to a place we visited on this trip. Interesting. This park is just at a location that is right in the middle. They say that they have several 'twice-year-friends'! This is the park where I did their
website
. The hosting account is up for renewal and I hadn't heard from them all year, so it's a perfect time for a visit - I wasn't even sure they were using the website. Come to find out, they've gotten some good attention because of the website - even a banner on the Trailer Life page for Nebraska! Cool.
So, here we are.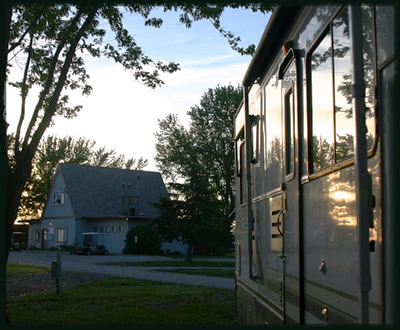 The place is just as pretty as I remember. And now they have WiFi, so we don't have to worry about parking in the trees for our satellite dish.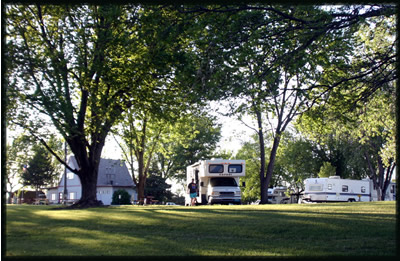 And, yippee - they're still making their own wine, and they gave us a bottle again this year!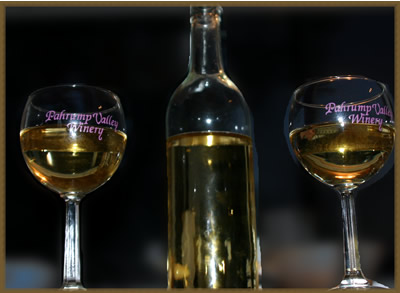 Thanx to the kindness of new friends, we had a spectacular dinner. Loy (from Holiday Park) gave us a bag of fresh spinach and a recipe before we left. "Saute onions and garlic; throw the spinach in to wilt, add stewed Italian tomatoes and simmer" Yum. We had some fish to complete the meal, but this was the pretty part. Thanx Loy!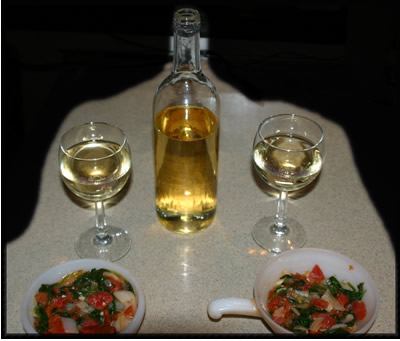 Then, this morning, Jim worked with David a little on his computer. Showing him a few things about managing his WiFi system and about maintaining his computer. Notice the bottles of homemade wine! You've seen elsewhere that we've 'worked for food' - now, this is the ultimate, "Will Work for Wine"! He gave us a bottle of red too, but he said we had to promise to wait 3 months to open it. Anybody wanna place bets if we make it?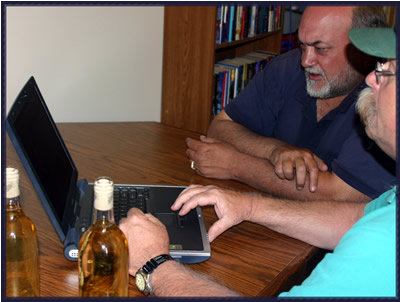 posted by Chris at 5/21/2005 09:50:00 AM
Links to this post:
0 Comments:
---